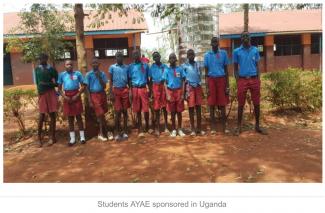 Greetings friends!
AYAE team would like to thank you for supporting us to raise funds to sponsor school fees for our vulnerable South Sudanese children 👏🏾👏🏾👏🏾.
We are pleased to inform that AYAE had sponsored 27 refugees school children in Uganda and Sudan between February and March 2021.
This is just the beginning, there are more to come. AYAE have also another exciting news to share with you about our first issue of AYA Educational newsletter coming out on Monday 12 April 2021. If you would like to subscribe please go to the website and click subscribe.
Have a wonderful weekend😁❤️ God Bless🙏🏾